News
Dr. Tetsuro Kobayashi won the 2019 LEO Foundation Award
December 25, 2019 NEWS
Dr. Tetsuro Kobayashi, from Laboratory for Innate Immune Systems, won the 2019 LEO Foundation Award at the Asia-Pacific region. The presentation award was placed in the 44th JSID meeting in Aomori, Japan 8-10 November 2019.
The LEO Foundation Awards constitute a global recognition and are given annually to outstanding young scientists whose work represent extraordinary contributions to dermatology research.
There will be three awards, one in each of the Americas, EMEA (Europe/Middle East/Africa) and Asia-Pacific regions.
About the LEO Foundation
The LEO Foundation is among Denmark's largest commercial foundations. The LEO Foundation owns all shares in LEO Pharma and is independent from heirs and other interests.
With the LEO Foundation's long-term perspective and active ownership, LEO Pharma is today a leading provider of dermatology care solutions to millions of people around the world suffering from skin diseases.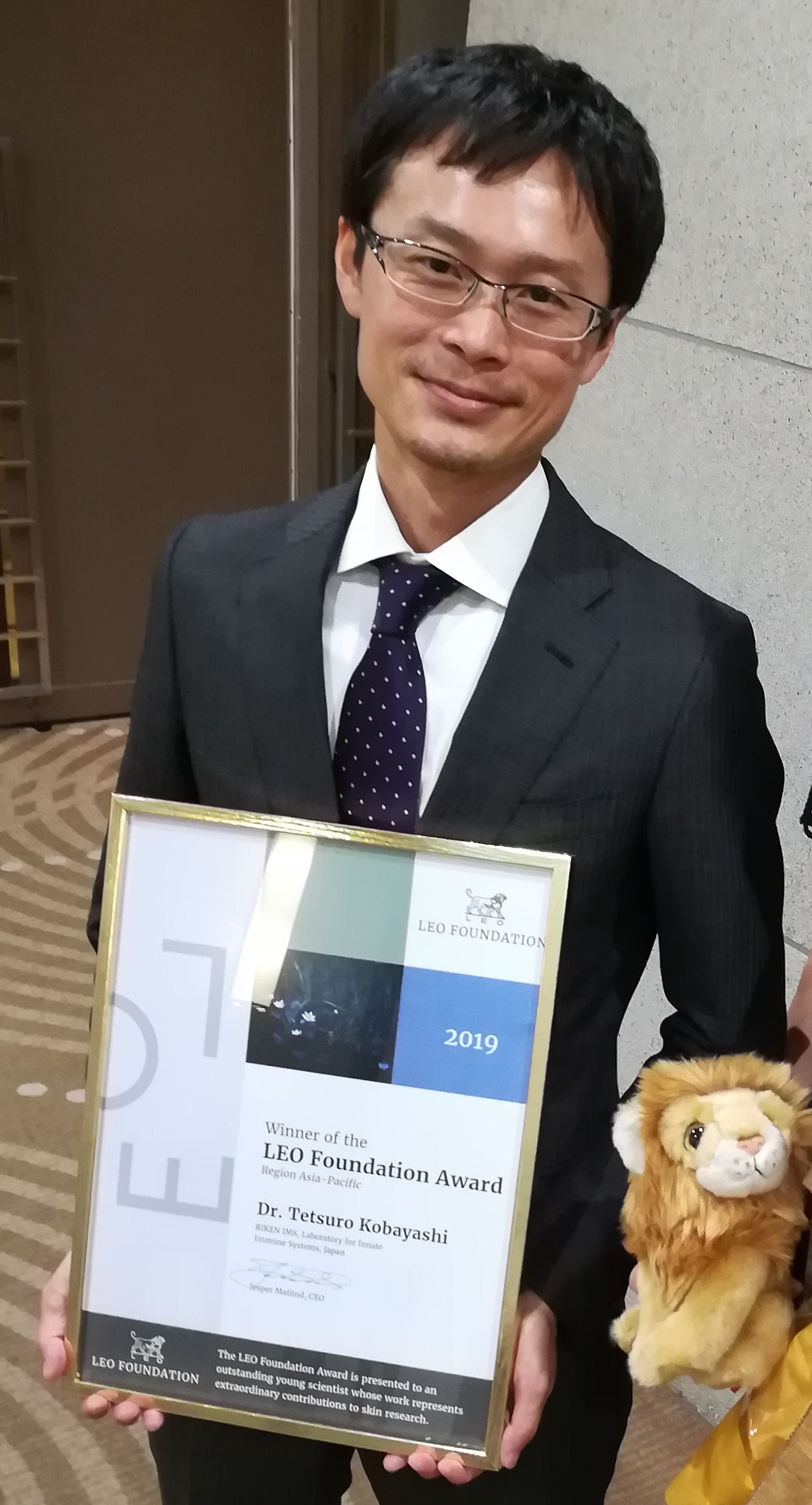 Related links: Jump to an external site
Award report