News
Carnici Division Director elected to the associate member of EMBO
June 16, 2017 NEWS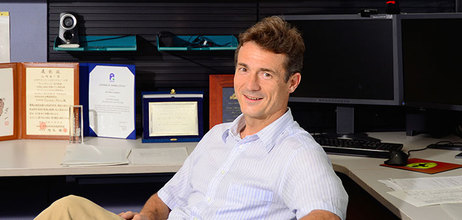 Piero Carninci, the Division Director of the Genomic Technologies, has been elected as an Associate Member of the European Molecular Biology Organization (EMBO) following this year's membership elections, an honor reserved for a small number of leading scientists residing outside Europe in recognition of their contributions to research in the life sciences. Electing associate members outside Europe is also intended to highlight the importance of interacting with scientists on an international scale.
65 researchers residing in Europe and outside Europe were elected this year as new EMBO members and associate members, respectively.
EMBO is an organization of more than 1,700 leading researchers that promotes excellence in the life sciences. The major goals of the organization are to support talented researchers at all stages of their careers, stimulate the exchange of scientific information, and help build a European research environment where scientists can achieve their best work. New EMBO members are nominated and elected annually by existing EMBO members in recognition of their contributions to scientific excellence.
For the publication list of Carninci Devision director, please see here