Events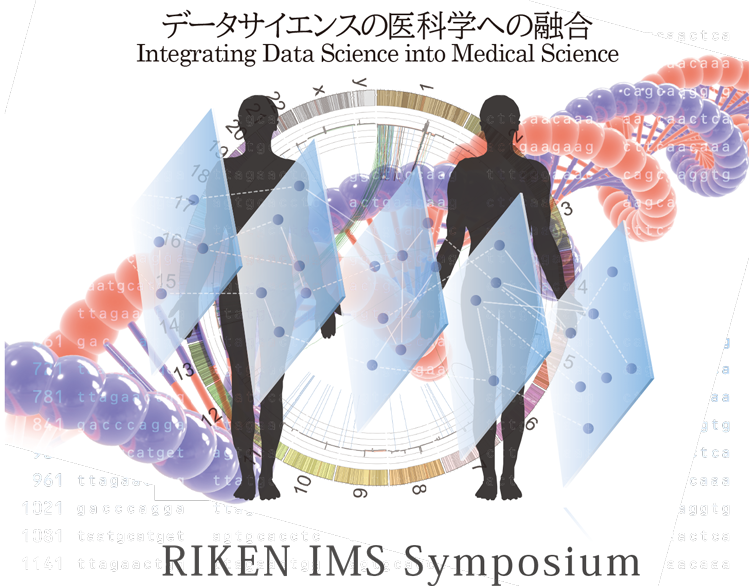 Date & Time

Tuesday, January 17, 2023 10:30 am to 5:30 pm

Type

Hybrid (maximum 50 participants On-site + On-line participants)
Notes:
*Pre-registration required
*Presentation Language: English
*Simultaneous Japanese/English interpretation available


Local venue

Station Conference Tokyo, 5th Floor, (access map))

Host

RIKEN Center for Integrative Medical Sciences (IMS)

Speakers

[Invited Lecturers]
Stephen Quake
Lee Otterson Professor of Bioengineering and Applied Physics, Stanford University
Head of Science, Chan Zuckerberg Initiative

Lude Franke
Professor, University of Groningen

Etsuo A. SUSAKI
Professor, Juntendo University

-----
RIKEN IMS
Kazuhiko Yamamoto (Director / Team Leader, Laboratory for Autoimmune Diseases)
Kazuyoshi Ishigaki (Team Leader, Laboratory for Human Immunogenetics)
Yukinori Okada (Team Leader, Laboratory for Systems Genetics) 
Chung Chau Hon (Team Leader, Laboratory for Genome Information Analysis)
Hiroshi Ohno (Deputy Director / Team Leader, Laboratory for Intestinal Ecosystem)
Haruhiko Koseki (Deputy Director / Team Leader, Laboratory for Developmental Genetics)


Program

See PDF below.
Program(PDF)

How to
participate

Registration has been closed.



Application
deadline

12:00 noon, Thursday, January 12, 2023



Capacity

On-site 50 Seats (Drawing in case of over-subscription. If you are selected, information on how to participate on-site will be sent to your registered email address by January 13, 2023.)
On-line : max. 500 (first-come, first-served)

Fees

Free

Eligibility

This event is open to everyone.
Earphones for simultaneous translation are available upon request.

Notes

* Personal information
The personal information you provide will be used for the management of this symposium, and will not be used for any other purpose.

* COVID-19 measures (On-site)
Please wear a mask to prevent infection.
If you have any symptoms such as fever, please refrain from participating in the event.
Eating and drinking are not allowed in the venue.

Contact
RIKEN Integrative Medical Sciences and Sustainable Resource Sciences
Promotion Office
Tel: 045-503-9121
Email: ims-symposium[at]riken.jp (Replace [at] with @)